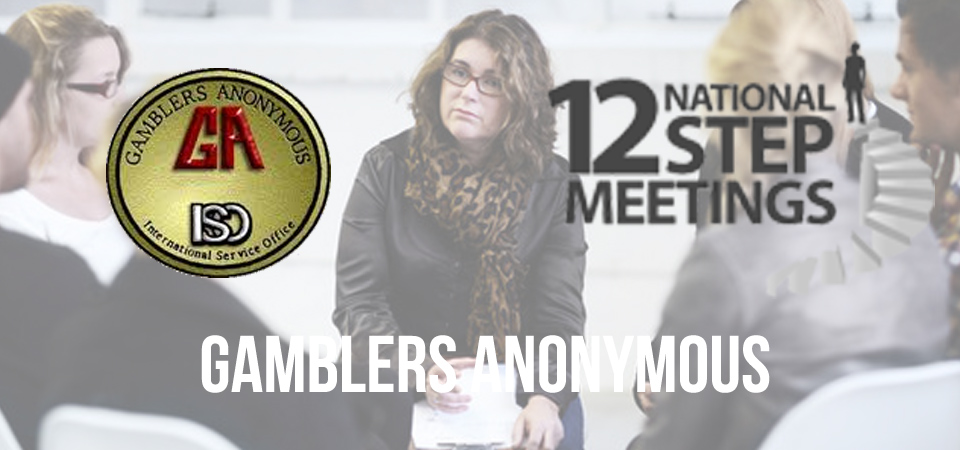 Gamblers Anonymous (GA) is a twelve-step program for problem gamblers. GA began in Los Angeles on September 13, 1957.
National 12 step meetings and Anonymous Groups
is a growing repository of meeting data for all well-known established 12 step groups. From coast-to-coast in the USA, this is a growing and free resource to update meetings for all anonymous 12 step groups. The purpose is simple. Provide necessary logistics via maps, precisely the location of a community of people seeking recovery in a private setting. Often times, there isn't one resource that compiles the meeting locations for all groups, thereby making attendance quite difficult and threatening to one's recovery. We hope that with your participation, we collectively are able to achieve this goal.
Our commitment is to make our resource free to use and free to distribute. Send us your ideas for improvements for all the 12 step community groups. We are operating on a volunteer basis. Dedicated technical operations, free hosting and consultation at no charge is provided by MyNew Technologies. Purely it's for 12 step communities to link together 12 step meetings, collaboration among members and chat live with others.
[AMAZONPRODUCTS asin="B000EGH1NO"][AMAZONPRODUCTS asin="0917839005″][AMAZONPRODUCTS asin="1568380755″]